At Austin Heights Dental Centre, we provide a wide range of services. Whether you need a dental bridge, dentures, or even root canal therapy, our team can help!
---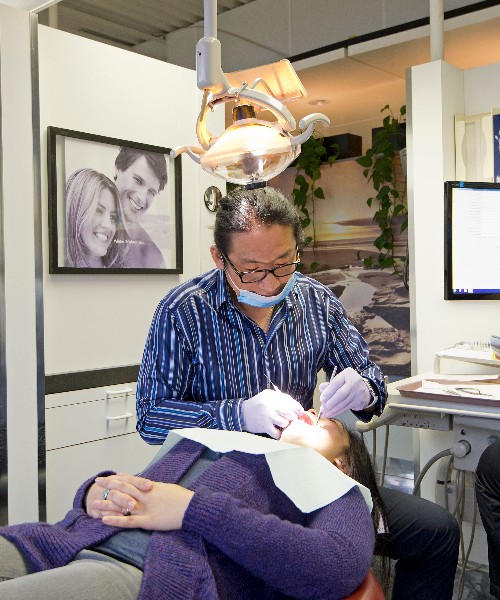 We understand that each patient is unique, and will work to provide you with the dental care you deserve.
When you visit our comfortable, relaxing environment, you'll have access to a wide variety of services. Our goal is to help our patients maintain healthy teeth and gums.
Dr. Derek Kim, may recommend the Pinhole Surgical Technique for patients with gum disease or significant gum recession to help reverse the receded tissue, scalpel-free. » Learn More
Whether your tooth is broken or has a cavity, our dental team will work to repair it with a filling and remove any decayed portion. » Learn More
A denture is a removable dental appliance replacement for missing teeth and surrounding tissue. » Learn More
At Austin Heights Dental Centre, we provide dental crown and bridge procedures to help give you that smile you want. » Learn More
Root canal therapy is often recommended when the nerve of a tooth is affected by decay or infection. » Learn More